First BST eltromat IPQ 100% Installation in Africa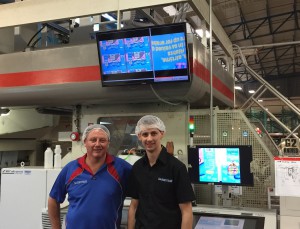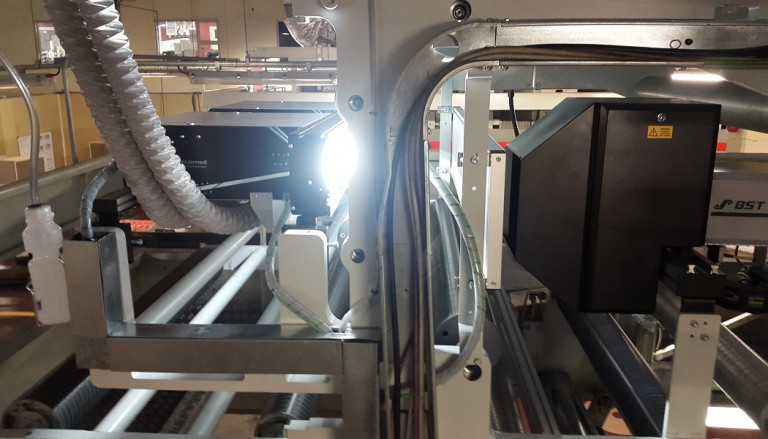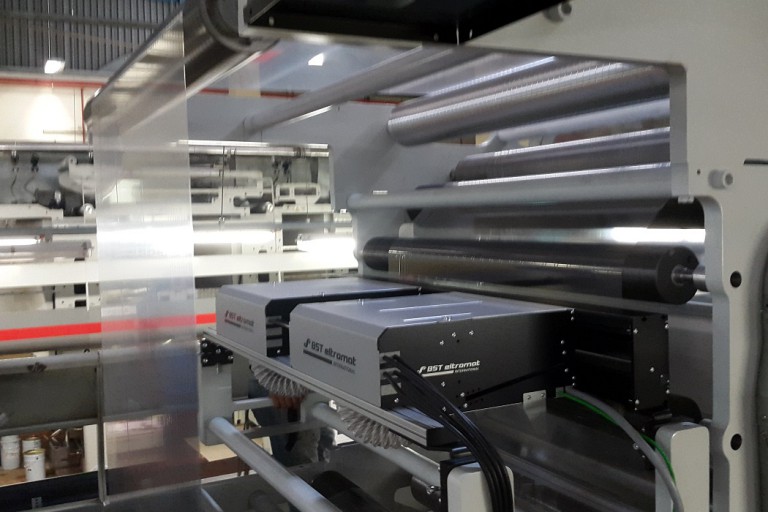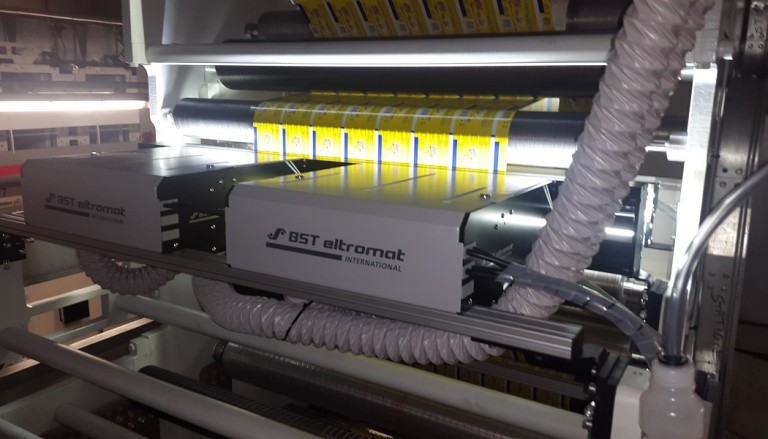 Sareltech is proud to announce their first installation of the recently launched IPQ Center at Afripack Consumer Flexibles in Pine Town KZN. The installation went extremely smoothly and within a few days we had the system running faultlessly. Ryno Oosthuizen a senior technician from Sareltech completed the installation, commissioning and training on site using his expertise on the IPQ systems obtained at BST in Germany .
The installed IPQ Center comprises of the IPQ Check and IPQ View modules and offers a 100% inspection & matrix camera view functionality with additional features  such as colour and barcode monitoring as well as various reel report software options.
The IPQ Center system was installed on one of the Rotomec Gravure presses and will assist the operators in being able to identify defects in the print allowing them to be rectify and flag the defect immediately ensuring elimination of any further defects. This installation will result in huge cost savings and time. Future expansion will include the addition of workflow systems to remove defects from the post press operation.
The IPQ workflow module sends an electronic report generated by the 100% check module while busy printing to the Quality Control person for editing and checking. The QC person then decides which defects must be removed from each reel. This report once completed  is electronically sent to the doctoring  rewinder  which  controls where on the reel the  rewinder must stop for the operator to remove the defects.
The workflow process ensures that the customer receives only 100% defect free material.
The IPQ Center from BST eltromat International is a combination of the former systems from BST International and Eltromat GmbH after their extremely successful merger. This has resulted in many systems being sold worldwide with multiple orders for the Amcor and Constantia groups and has set the standard for 100% print inspection systems for the flexible & wide web printing industry.
If you would like the ultimate in print inspection backed up by reliable local technical support look no further than Sareltech and BST eltromat International.