Impressive Propak 2016 Sareltech Stand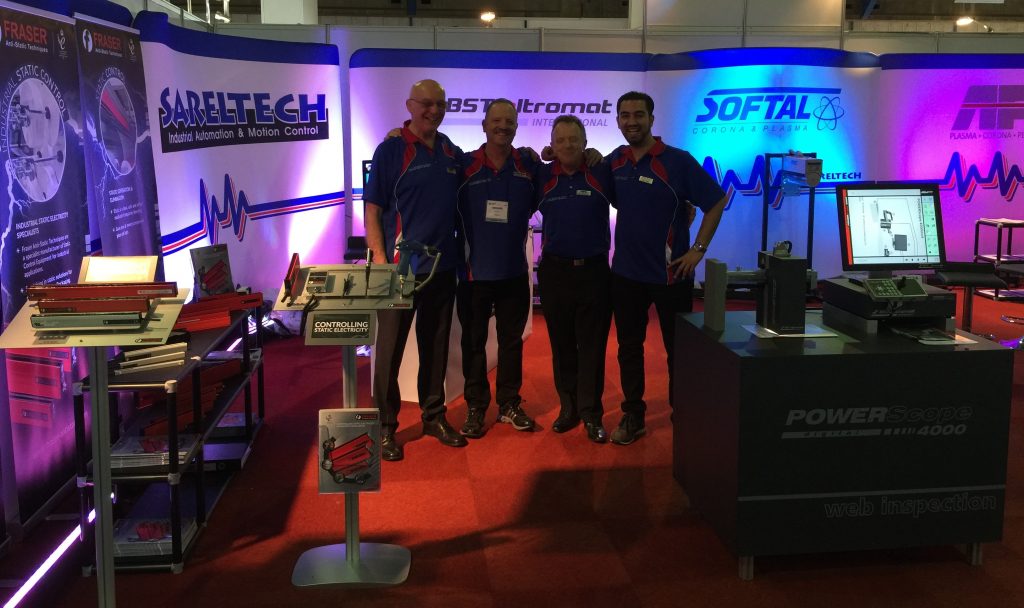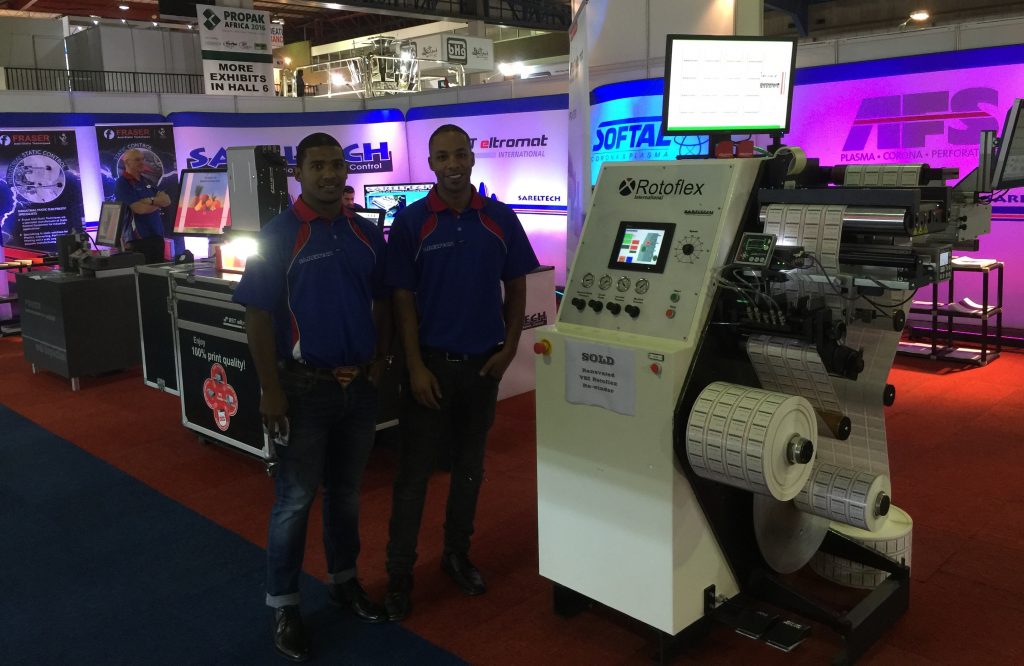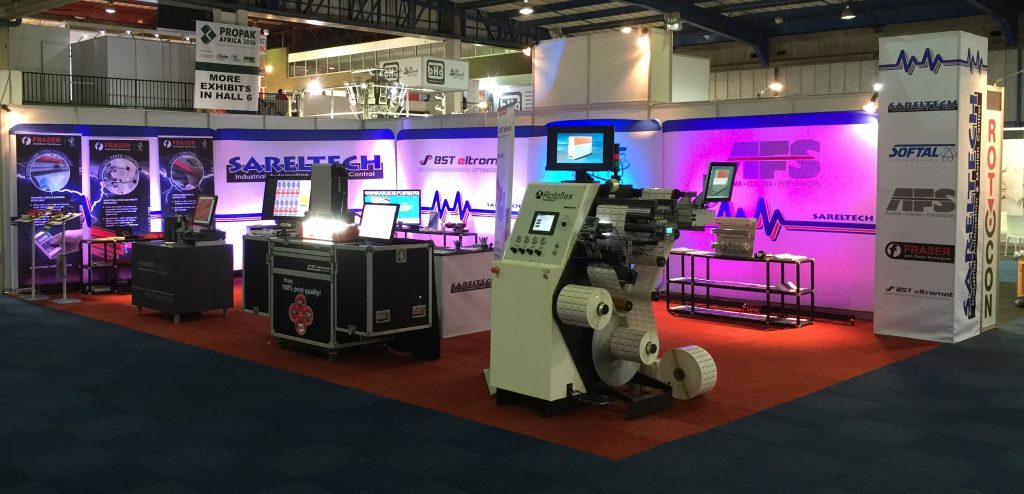 Light , Camera & Action!!!
Sareltech impressed their customers with a wide range of products form their principles again during Propak 2016 held recently at Nasrec Convention Centre Johannesburg. From BST eltromat the newly launched IPQ Center Check 100% module was showcased as well as the trusty Powerscope 4000 camera used by the label industry for visually viewing web defects. Sareltech renovated a very old Rotoflex Rewinder so that we had a moving web to show the Tubescan Eagleview 100% entry level system for the label market used on printing machines for a dual purpose of 100% defect detection and fine print viewing combined.
Sajid Malik joined us as Vice President Sales Africa for BST eltromat for the last time as he has been promoted to the complete Asia territory.
The Rotoflex rewinder also showed the BST Compact Webguide with splice table and web clamps. The Rotoflex rewinder was a real Show Stopper as it was completely renovated with a Touch Screen and PLC for a fraction of the cost of a new machine.
Fraser Anti Static techniques owner Bob Fraser was on the stand to show all the new products used for Anti Static applications and the new
Intelligent Static bars that measure the actual static and adapt their charge was on show.
Softal and AFS Corona Systems products were represented by Gerry Donohue from AFS and he was busy with helping many customers with their specific application questions.
Sareltech will also host a Propak Road show for their Cape Town Customers who could not attend the show in JHB on the 30th of March in Milnerton.