Sareltech Gives Back To The Rugby Community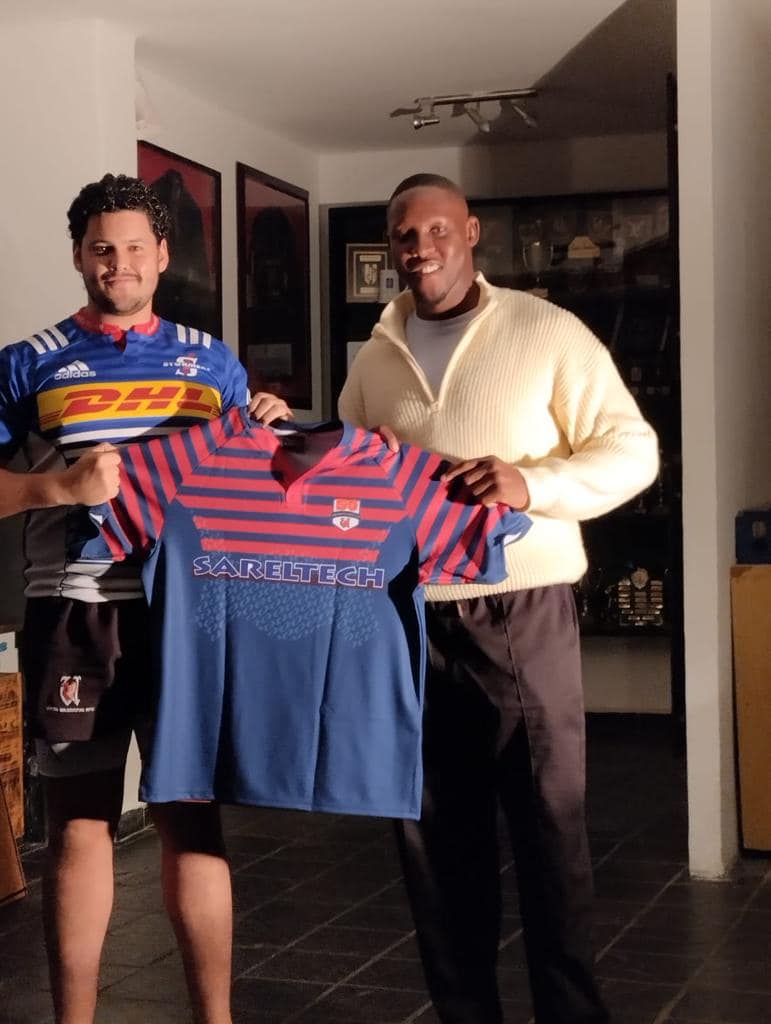 For the past few years, Sareltech has had the privilage to be a sponsor for UnimilRFC – a family orientated rugby club that believes that you can achieve anything that you put your mind too. 
Time and time again, this rugby club has brought people from all parts of the world together and has given people from various parts of Cape Town and surrounding areas an opportunity to come together as a community to enjoy one thing they all have in common – RUGBY.
Most recently, Sareltech sponsored the rugby kit for the players. The 2nd Team Jersey presentation was a very special one, where they were joined by Stormers Flank Nama Xaba, where he shared his knowledge with the players while doing the honours of handing over the jersey.
This past weekend, Unimil showed off their talents in their sponsored jerseys in wet and windy conditions at Florida Park, securing a 26-11 memorable win.