Inkjet Marking & Checkweighers
The static charge on plastic products, or products wrapped in plastic film can distort the ink pattern or upset the electronics. Static can also discharge which may damage the print head or electronics. This can be prevented by installing a 3014 Bar in the position shown below.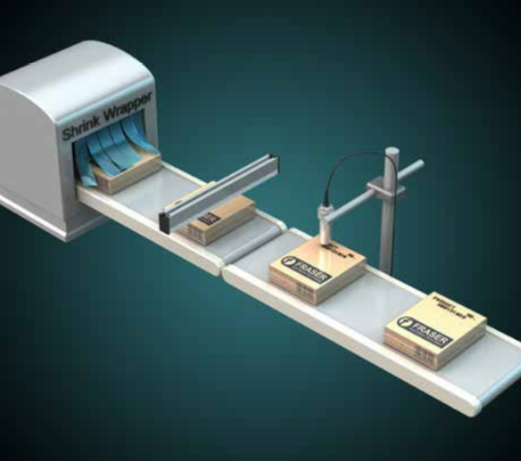 The static charge could be present in the label, on the product as in the case of plastic bottles, or both: Careful positioning of a 3014 Static Eliminator can cure both problems.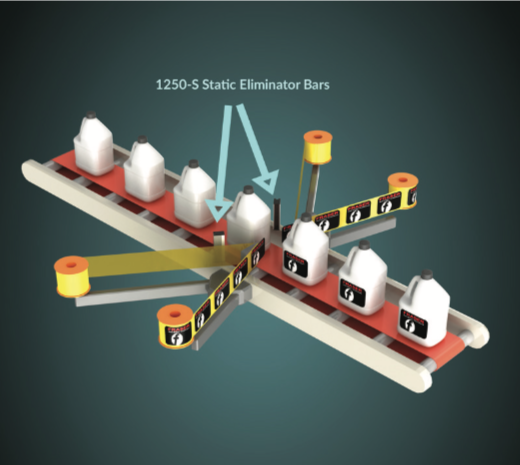 The 3014 Bar from Fraser Anti-Static is ideal for use on Label Printers. The 3014 is an AC bar with a compact low profile, robustly constructed and easy to clean. Perfect for close range multi-bar systems, the 3014 is an affordable option which will deliver savings almost as soon as it is mounted and installed.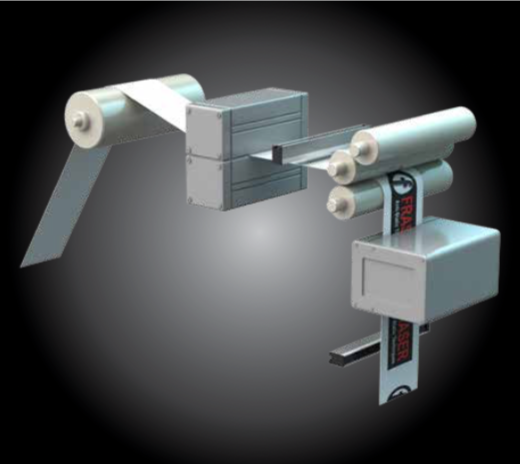 Printing & Converting Winders
Suitable for lower charges and smaller reels. A 3014 Bar positioned after the last guide roller on each web.