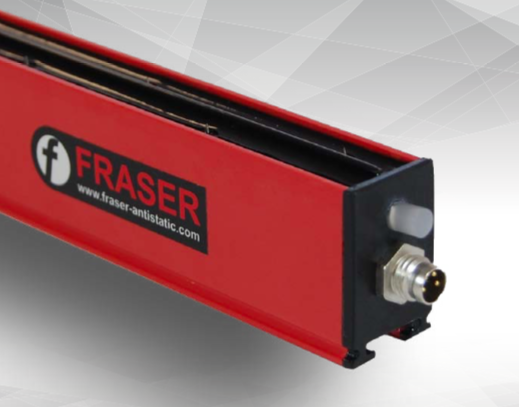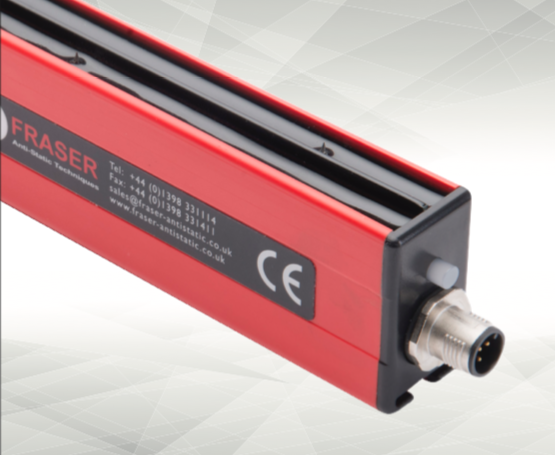 7.5 kV of ionisation power.

Compact size for compatibility with modern machinery.

Emitters made from tungsten for best long term performance; Resistively coupled for shockless operation.

LED status indication: Bar OK: (green), fault: (red). Clean Me: (alternating red/green)

Remote monitoring of operational status and cleanliness through 24 V signals.

Effective length = 20 mm less than overall length.

Standard M8 4 pin connector.

Best operational distance: 20 mm to over 150 mm.

Protected against undervoltage, overload and reverse polarity wiring.

Cleanroom compatible to ISO4.

Options:

– Airboost
– Airknife Mounted
Shockless, resistively coupled emitters made in tungsten for long life.

NEOS Intelligence has two automatic and three manual settings to give the operator complete control. See page 2.

Remote and local monitoring of operation and "Clean Me" function.

LED status indication: Green = OK

Red = Fault

Green and Red Flash = Clean Me, attention needed.

100% coverage. Effective length = Overall length. No dead zone.

24 V DC supply, M12 5-pin connector.