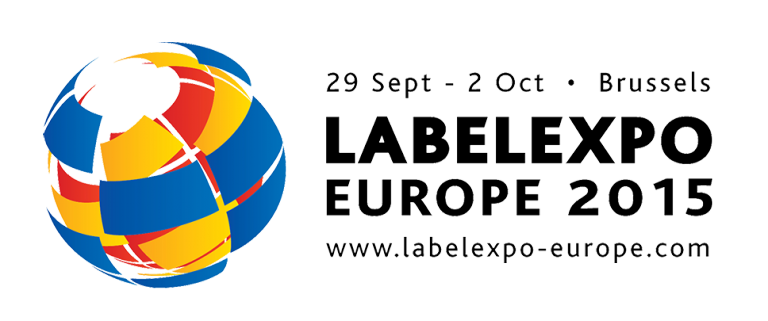 BSTe TubeScan Introduces QLink-Workflow
TubeScan eagle view combines 100% print inspection with web monitoring, enabling seamless printing error monitoring. With the new QLink Workflow, Nyquist Systems has expanded its TubeScan product portfolio and has concentrated on synchronization, data handling and error editing. Nyquist Systems developed this solution for customers who use the TubeScan system on print and cutting machines in parallel. With QLink, TubeScan systems can be used for the automatic control of cutting machines and stand-alone 100% inspection systems.This live demonstrations will be at the Nyquist System stand; Hall 7 Stand B38.
With a comprehensive range of products for quality assurance in label printing, BST eltromat is showcasing its strong worldwide position in the narrow-web market at LABELEXPO EUROPE 2017 (September 25–28 in Brussels). In line with the slogan "BST eltromat – Unique Quality Assurance for Results that Count," the company will be exhibiting both new and proven solutions for web guiding, web monitoring, 100% inspection, color measurement and register control in hall 6 (booth E60). They cover the entire range of requirements for the various print methods used to produce labels today. A particular highlight are the products that focus on color management for offset printing.
Uteco Group
HALL 4 STAND A25- Together with Ebeam Technologies and INX Digital, Uteco introduces the digital printing machine Gaia. Gaia is a modular inkjet digital press, flexible and easy to use, designed for the printing on flexible substrates. Different brands of inks can be used, to better satisfy the various requests from the market and customer needs, with EB polymerization technologies. Thanks to INX Digital and the recent developments they made zero migration food inks, Gaia is perfect to face the food packaging market in a safety way, with an eye also to preserve a very low impact on the environment. At LabelExpo Gaia will make its public debut with on-stand production demonstrations running 10 minutes every full hour.
HALL 4 STAND B37 – Uteco will be present in a representative booth together with his Business Partner in Benelux Advanced Machinery for discussing about the two machines specially designed for label sector: the compact flexo machine Onyx XS and the new rotogravure machine NXS 300. Onyx XS is the compact version of the Onyx range, featuring the latest Uteco's flexo technology and designed to optimize very short runs in flexible packaging, with a speed up to 300 m/min. NXS 300 is characterized by a modular ultra-compact design, suitable for very short-runs, with speed up to 300 m/min.
GAMA presents the consolidate solutions for the viscosity control of inks with measurement "vibration" technology, water based inks, water & EB based inks, temperature control and pH control. Furthermore, it will launch the new innovative systems for the viscosity control of water based ink and others. At the GAMA International stand it will also be possible to define project for Advanced Washing System for Photopolymer Plate and Anilox and Storage solutions for the Sleeve, Photopolymer Plate and Anilox Storage. Visit GAMA International at Hall 4 Stand B37.
Sarel will be at the LabelExpo 25-27 September. You can find him either at the BST eltromat or the Uteco stands. Should you wish to meet with him please get in contact in order to arrange a time within these dates. He would love to answer any questions regarding any of the two Brands or perhaps other brands that Sareltech represents.
From 28-29 September he will be attending the Uteco Open House. Uteco will be presenting the new Rotogravure NXS 300 and NEXT 450 printing with water based inks. This will take place at Plant 2, Viale Industia 1, Colognola ai Colli, Verona, Italy.