UTECO INTRODUCES THE NEW ONYX GO AT THEIR OPEN HOUSE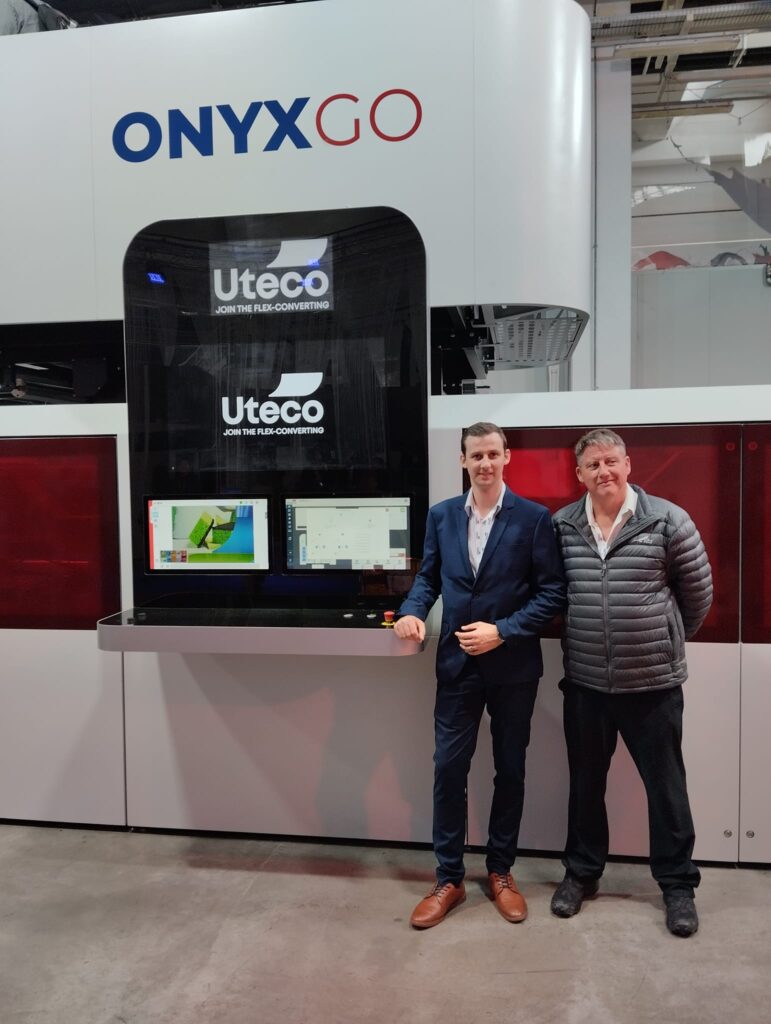 Sarel Oosthuizen and Ryno Oosthuizen traveled to the beautiful Verona, Italy to participate in the exciting open house for the new Onyx Go.
The two day event from the 11th-12th of May was hosted by Uteco in their converdrome. The open house was filled with tons of excitement, good food and great company. If the unveiling of the UtecoGo was not impressive enough, Uteco surprised everyone with a simulation of their Uteco SleeveBot doing a sleeve change on a CI Press. 
Regional Manager Anan Hiyasat also had the opportunity to give everyone present an in depth explanation of the Uteco Diamond 10 Color with downstream Flexo unit.
The main event, was the demo of the UtecoGo. Onyx Go continues the long-lasting success story of Uteco's Onyx flexo presses. The press is equipped with state-of-the-art technology to guarantee excellent printing quality, maximum ease of use for the operator and fastest changeovers in the market. The newly designed Onyx Go is the best CI flexo press for short runs, ever!